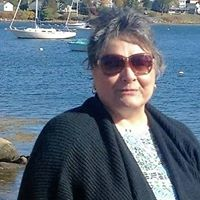 Tory Richards
Contemporary Romance, Romantic Suspense, Romance, Erotic Romance
I am an Amazon bestselling author who writes smut with a plot.

I was born in Maine but I live in Florida where I grew up, went to school, married and raised a daughter. A few years ago I retired from Disney to spend time with family, travel and write.
The library is inhabited by spirits that come out of the pages at night.
Isabel Allende