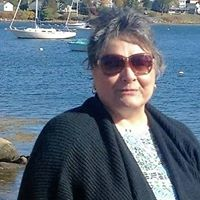 Tory Richards
Contemporary Romance, Romantic Suspense, Romance, Erotic Romance
I am an Amazon bestselling author who writes smut with a plot.

I was born in Maine but I live in Florida where I grew up, went to school, married and raised a daughter. A few years ago I retired from Disney to spend time with family, travel and write.
One may as well be asleep as to read for anything but to improve his mind and morals, and regulate his conduct.
Laurence Sterne